Flawless & Accurate
The 7001 flawlessly and accurately recreates musical recordings. Its tonal quality is amazingly clean and transparent revealing the smallest details and resolution. You will experience velvety smooth high frequencies; abundant and realistic mid range and powerful and solid bass. You will be astonished by dynamics of the 5.25" driver, and thoroughly enjoy the unprecedented musical experience this speaker brings you.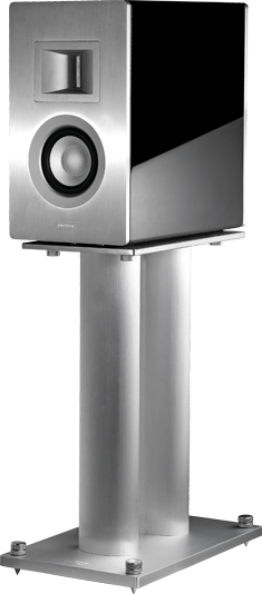 A near field monitor can most accurately reproduce musical recordings; our 7001 speakers do just that. Much like the Acoustic Energy AE-1 speakers were chosen back in the 80's by Abby Road studio in London for it sequipment, the 7001 was once again the choice of many famous musicians such as Bob James, Victor Wooten and Grammy Award producer Don Murray. It received many high acclaims from audio magazines around the world such as "Stereo Sound" and "HiVi" from Japan, "Audio Forum" From Taiwan, "HiFi Review" from Hong Kong, "Audio" from Korea to name a few. It also received equipment Gold Award from "TONE" magazine inNew Zealandin 2007.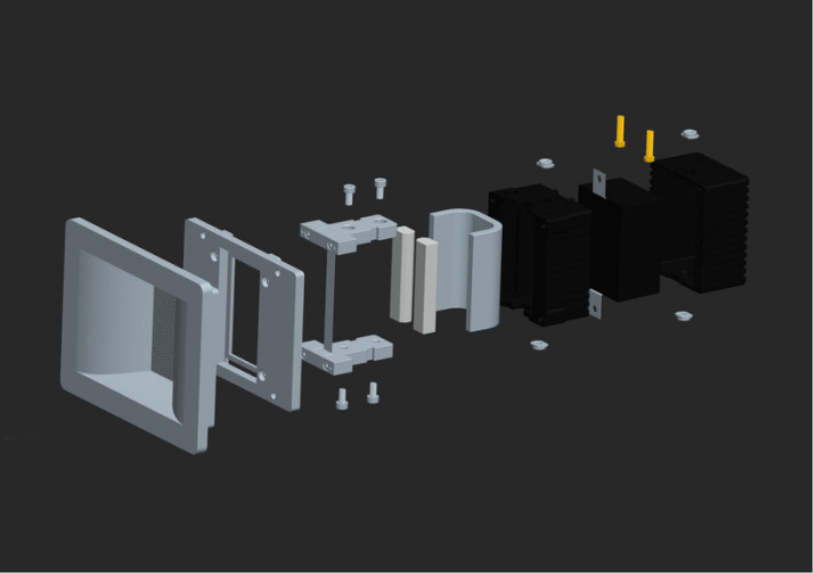 HORN LOADED ALUMINUM RIBBON TWEETER
The tweeter in 7001 is an Aluminum ribbon tweeter coupled with a horn. Extensive test has gone into this proprietary tweeter design with a 65mm long ribbon. This aluminum ribbon has extreme light weight and long excursion. It acts both as a diaphragm and voice coil therefore has no delay on signal output. It has quick transient response, high sensitivity and minimum phase distortion. Horn design also helps to create a wide and deep musical stage with control. The combination of the two gives the 7001 tweeter its flawless and outstanding perfor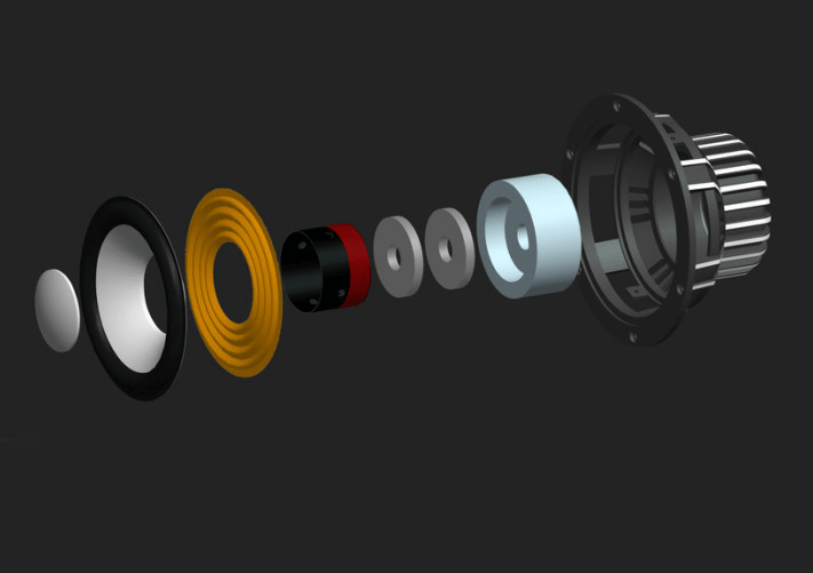 5.25" ALUMINUM DIAPHRAGM NEODYMIUM MID-WOOFER
The 5.25 mid and low frequency driver in the 7001 uses 0.2mm thick aluminum cone, 50mm diameter large voice coil, two layers of neodymium magnet all housed in a rigid die-cast aluminum chassis uniquely shaped to allow quickest heat dissipation. All components were carefully chosen and put together in house with highest quality requirement to guarantee ample magnetic driving force and control. This long-throw speaker driver gives the 7001 the superior ability to execute music so what you hear is full, detailed mid range and powerful and deep bass with great transient response and minimum distortion.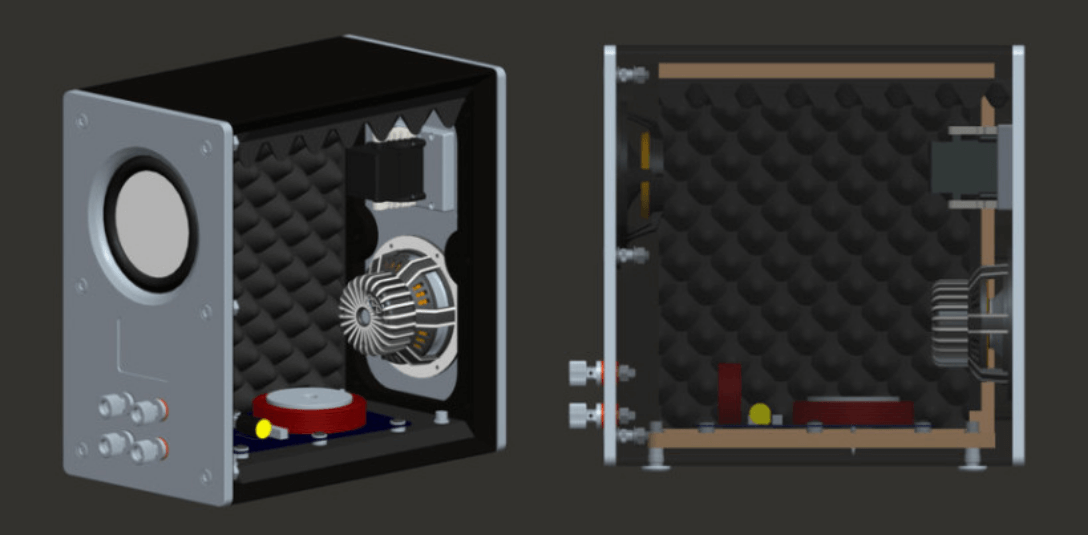 CABINET CONSTRUCTION
The cabinet is a sealed design with a 6.5" aluminum passive radiator. The mass of this radiator is carefully calculated to provide bass and control; in the meantime effectively reducing wind noise.
Other Features

5.25" ALUMINUM DIAPHRAGM NEODYMIUM MID-WOOFER

"TRANSPARENT" brand pure silver speaker cable

HORN LOADED ALUMINUM RIBBON TWEETER

Aluminum ribbon tweeter coupled with a horn

6.5" aluminum passive radiator
Specififations
2 Way Monitor Loudspeaker
5.25 inch Woofer Aluminum Cone, Neodymium motor 50mm Voice Coil
Recommended Amplifier Power
100~500 Watt
615x300x450 (mm) / 24.2x11.8x17.7 (inch)
Speaker Dimensions (HxWxD)
420x250x420 (mm) / 16.5x9.8x16.5 (inch)
Horn loaded Neodymium RiBBon Tweeter