A100 Active Speaker
Enter the world of superior audio performance with the Airpulse A100 Active Speaker System, the entry level model for audiophiles in the early stages of their musical appreciation journey.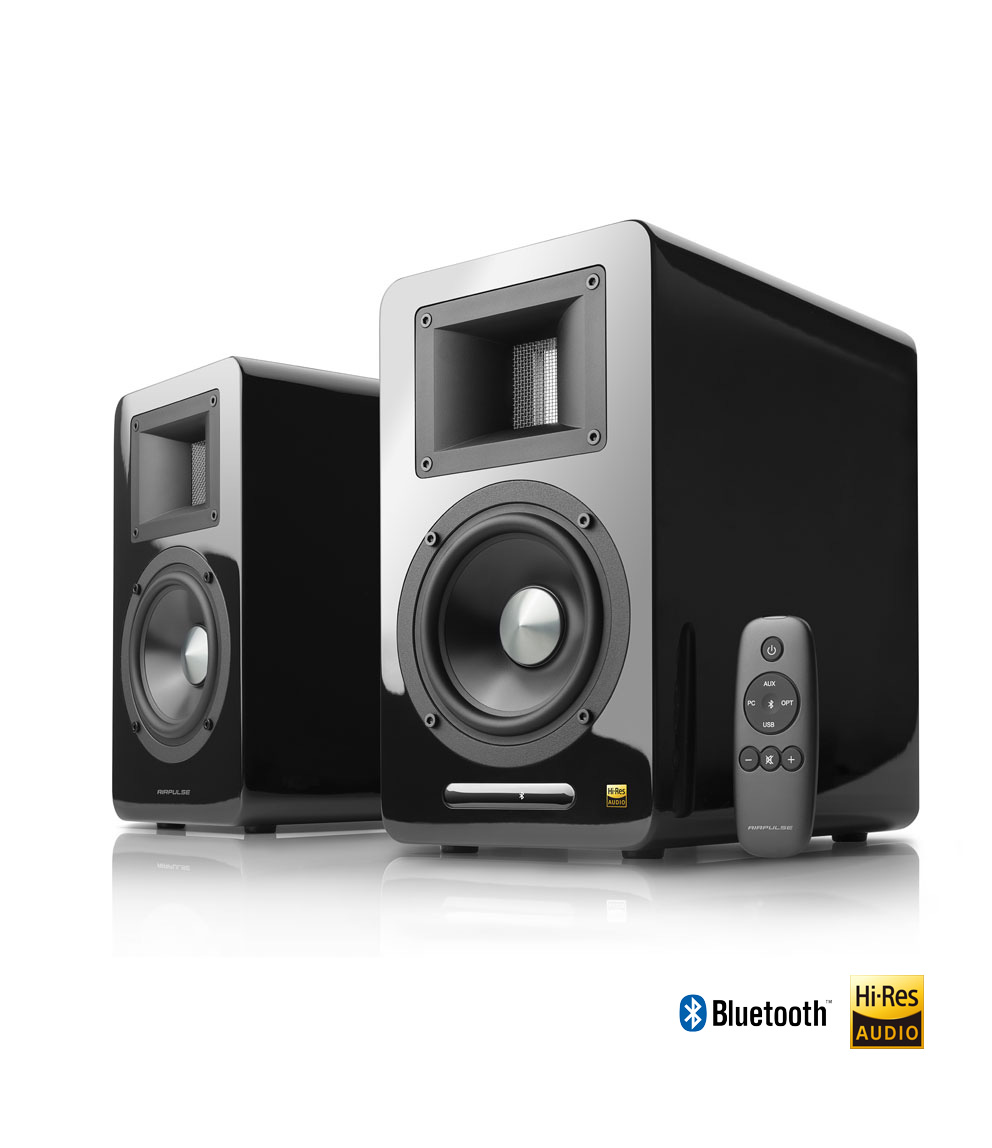 Following the successful launch of the A200 and A300, the all new A100 miniature bookshelf speakers with a 5" woofer now joins the Airpulse active speaker family. The perfect combination of Hi-Res digital audio processing technology and an aesthetic of understated elegance creates a High-Fidelity audio system with intoxicating sound quality and visual appeal. The A100 has an exquisite piano lacquer appearance, inheriting the appearance and sound characters of our flagship model 7001 near-field monitor speakers designed by Phil Jones. Using the same XMOS core as its bigger brother A300, this unassumingly small cabinet delivers outstanding performance beyond your expectation.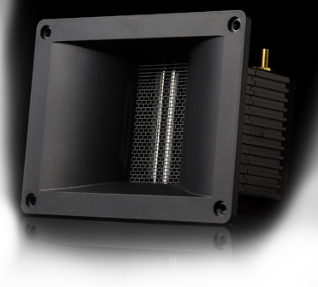 Horn Loaded Ribbon Tweeter
The A100 horn loaded ribbon tweeter inherits the mechanism of the tweeter in our flagship 7001 near-field monitor speaker. The thin aluminium ribbon diaphragm has high sensitivity, superb transient response, extended frequency range and well-defined resolution. The meticulously formulated horn shape produces directional and optimized high frequencies from the ribbon tweeter, so they are aimed at the listeners, minimizing unwanted effect from room reflection. This also leads to a superior imaging of the speaker. The result is full and three dimensional sound with each detail well defined.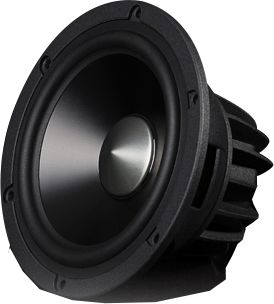 5" Aluminium Cone Low Distortion Mid Woofer
The Mid-woofer is a 5" unit with a hard anodized aluminum alloy cone suspended in a heavy, ultra rigid cast magnesium alloy frame. The Proprietary Aluminum Alloy Cone (PAAC) of mid-woofer was designed from painstaking analysis of all types of cone geometry and materials using a Klippel Laser Doppler Interferometer. The 35mm diameter voice coil is unusually larger than most loudspeakers of this size. It has been shown that larger voice coils have less power compression because they run at a cooler operating temperature. Sonically this means a more realistic dynamic representation of the music. It is dynamics in music that gives it emotion and exhilaration. The cooler running temperature of the voice coil also has the side benefit of a more reliable loudspeaker since cooler voice coil means much less chance of speaker failure.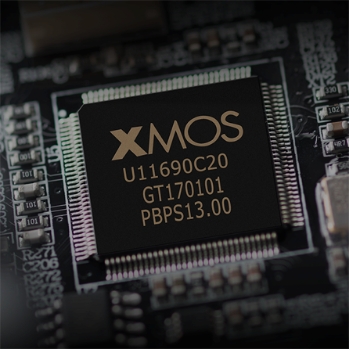 Fully Digital Amplifier
The power amplification part is built with 2 pieces of TAS5754 Class-D amplifier from Texas Instrument. This component is one of a handful of Class-D amplifiers in the market which combines high input sample rate support and high output PWM carrier frequency. These two characters are essential to achieve low background noise and low distortion. The up-to 192 KHz input sample rate support guarantees the entire link of digital processing run without any change of sample rate of signal. Its 768 KHz output PWM carrier frequency, twice to 384 KHz of traditional Class-D amplifier, is even more suitable to drive the high sensitivity ribbon tweeter. One TAS5754 is connected in bridge mode for left and right channel woofer and the other amp is connected in bridge mode for left and right channel ribbon tweeters.
Other Features

Supports Input Sample Rate up to 216 KHz

Hyper-Rigid Cast-Magnesium Alloy Frame Woofer

Internal Wiring Made By TRANSPARENT

18-mm thick high strength MDF with piano lacquer finish

Qualcomm's Bluetooth V4.1 chipset

2x 384 KHz Traditional Class-D amplifier
Specififations
5 inch Aluminum Cone Underhung Design Neo. Power Mid-Woofer
Horn Loaded Ribbon Tweeter
AUX, PC, USB, Optical, Bluetooth.
Digtal Amplifer With Xmos Processor
Sample Rate Input Sensitivity
AUX:450±50mV PC:550±50mV, USB:400±50mFFs, Optical:400±50mFFs, Bluetooth:500±50mFFs, Sub Out: 800mV(max)
L/R(Treble)10W+10W, L/R(Woofer): 40W+40W