An Authentic Experience
Introducing the Airpulse SM200 Precision Monitor Loudspeaker, meticulously designed by the renowned creator, Phil Jones. The SM200 embodies sheer excellence, meticulously crafted to provide an authentic, pure, and crystal-clear audio experience. From its distinctive horn-loaded ribbon tweeter to its robust MDF cabinet, every detail of the SM200 is engineered to ensure your complete satisfaction. We have full confidence that the SM200 will bring you years of audio delight, and we're privileged to play a role in enhancing your sound journey.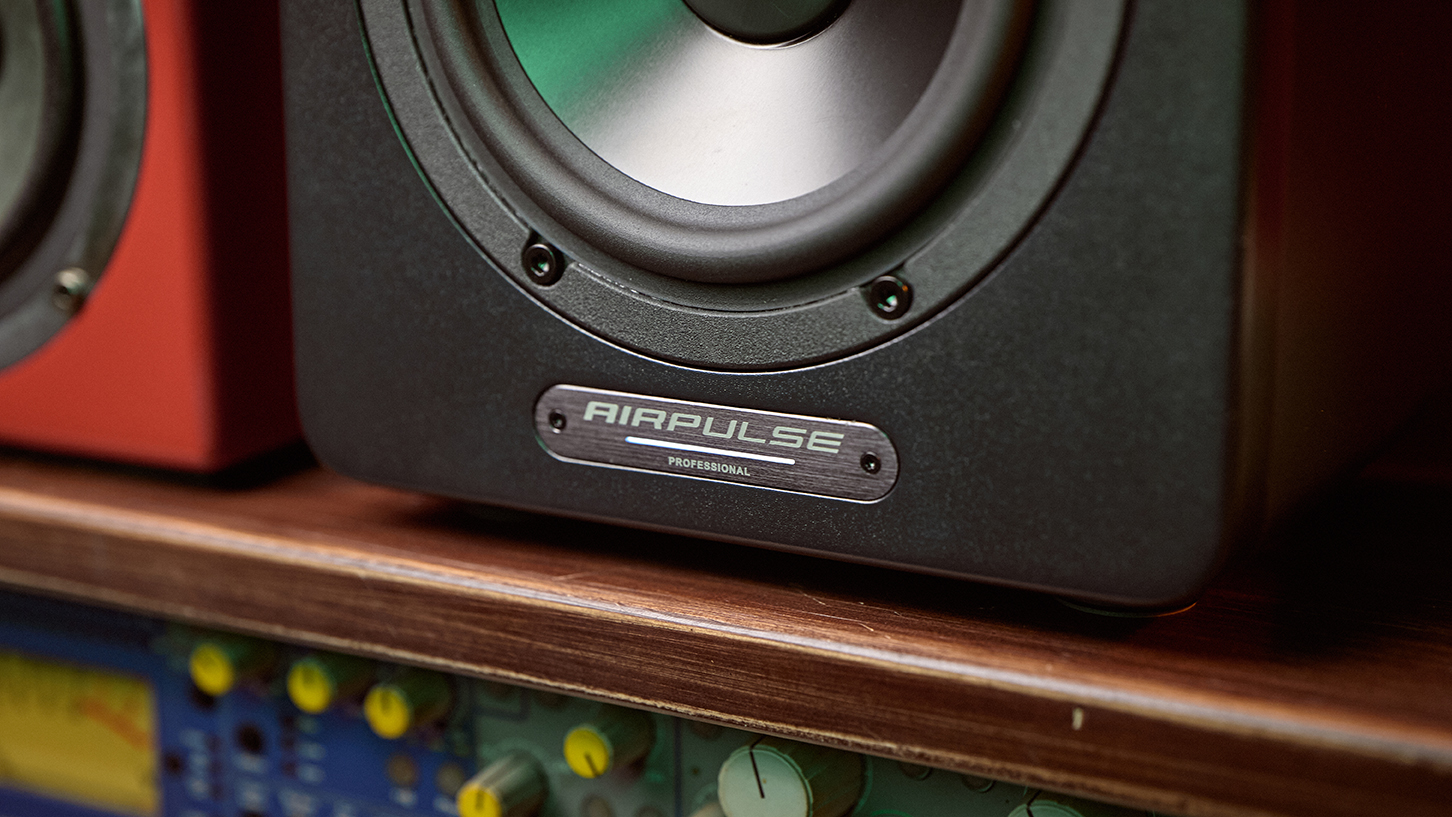 Unlike HIFI speakers that prioritize subjective listening, the SM200 is dedicated to delivering a precise and flat frequency response, tailored for music engineers' critical assessment. Its high-strength aluminum diaphragm minimizes cone breakup distortion, complemented by a 38mm large voice coil, ensuring robust audio handling without power compression. The outcome is a naturally flat frequency response, devoid of artificial enhancements, empowering mixing engineers to pinpoint any flaws or shortcomings in their work. Perfect for both recording and home studios, the SM200 offers audiophiles an unadulterated and authentic sound experience.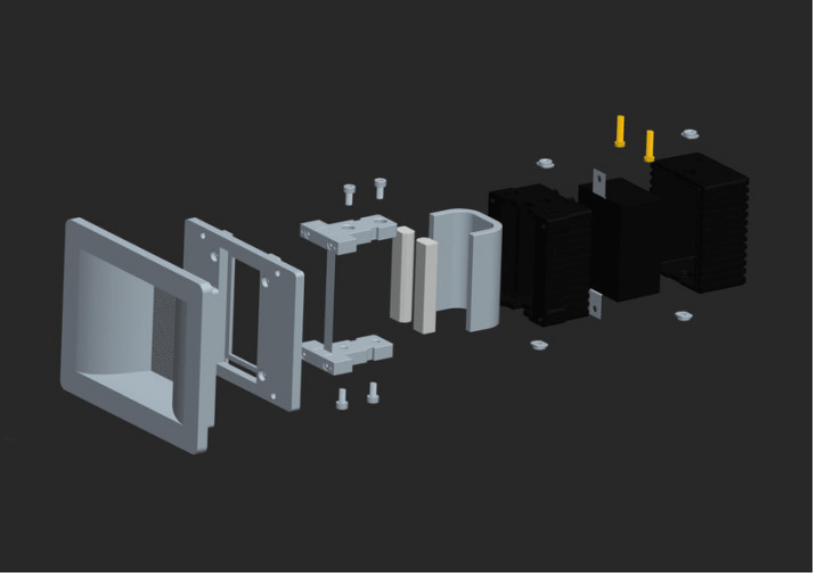 Horn Loaded Aluminium Ribbon Tweeter
The AIRPULSE SM200 loudspeaker boasts the luxurious horn-loaded ribbon tweeter, a concept rooted in the company's original 7001 speaker design. This tweeter features an ultra-thin, pure aluminum ribbon diaphragm, measuring an astonishingly mere 0.0005 inches or 0.0127 millimeters in thickness. To put it in perspective, this delicate ribbon is about one-tenth the diameter of an average human hair, which is roughly 0.1 millimeter. This ribbon serves dual purposes as both the voice-coil and diaphragm within the tweeter. It produces sound waves through its vibration within an exceptionally intense magnetic flux generated by Neodymium Iron Boron magnets positioned on either side. This high-precision design results in outstanding sensitivity, unparalleled transient response, an expansive frequency range, and remarkable resolution. The outcome is a faithful and opulent reproduction of every intricate detail in the audio. What sets this tweeter apart is its distinct horn-shaped configuration, meticulously optimized for dispersion. This ensures that sound is delivered directly to the audience, effectively minimizing the influence of environmental factors. The result is a three-dimensional, crystal-clear, and true-to-life sound image that faithfully reproduces the recording's content without any loss of fidelity.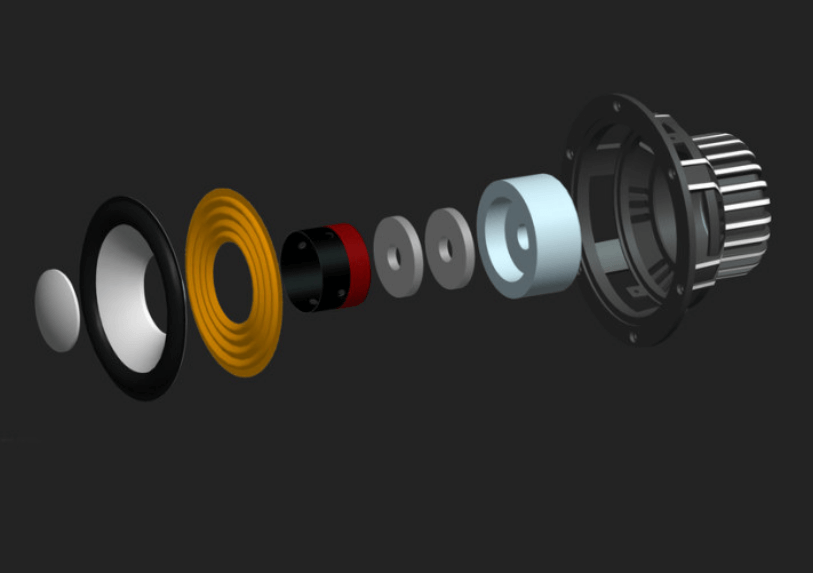 5.25" Aluminium Diaphragm Neodymium Mid-Woofer
Precise Diaphragm: The SM200 incorporates a 5.25-inch Hard Anodized aluminum diaphragm with a high-strength magnesium-aluminum alloy composition. Analyzed with the Klippel system, the diaphragm's geometry is optimized to significantly reduce radial and axial cone breakup modes across its entire operating range. This optimization ensures that the diaphragm functions like a pure piston, avoiding flexing that can dull transients, resulting in exceptional inner detail, especially in complex waveforms with multiple instruments playing simultaneously, such as voices, strings, and horns. Larger Voice Coil: Equipped with a 38mm diameter voice coil, larger than those found in most speakers of its size, the SM200 offers reduced power compression. This is due to the lower operating temperature of larger voice coils, which contributes to a more realistic portrayal of music dynamics and enhances speaker reliability, reducing the risk of failure. High-Quality Materials: The SM200's voice coil is crafted from pure oxygen-free long-crystal copper wire, wound onto a Kapton voice-coil former capable of withstanding temperatures up to 400°C. This design empowers the voice coil to effortlessly handle substantial current surges generated by deep bass frequencies. Rugged Construction: The mid-bass unit features a cast aluminum alloy frame renowned for its superior rigidity and reduced coloration. Unlike typical steel speaker chassis, the cast aluminum variant dissipates heat more efficiently, enhancing both speaker dynamics and power handling. It also aids in heat dissipation from the voice coil, further contributing to the speaker's overall performance. Incorporating these advanced components and technologies, the AIRPULSE SM200 ensures an unparalleled audio experience with unparalleled clarity, fidelity, and reliability. Elevate your sound to new heights with the SM200.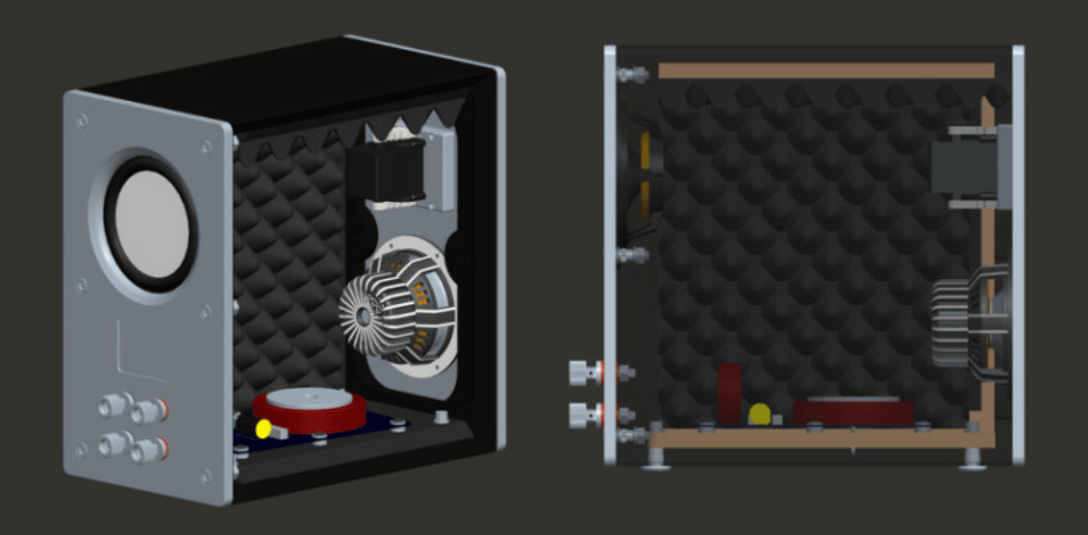 Cabinet Construction
The cabinet is a sealed design with a 6.5" aluminum passive radiator. The mass of this radiator is carefully calculated to provide bass and control; in the meantime effectively reducing wind noise.
Other Features

5.25" Aluminium Diaphragm Neodymium Mid-Woofer

Speaker cable provided by renowned silver cable brand "TRANSPARENT"

Horn Loaded Aluminium Ribbon Tweeter

6.5" Aluminium Passive Radiator
Specifications
2 Way Monitor Loudspeaker
5.25 inch Woofer Aluminum Cone, Neodymium motor 50mm Voice Coil
Recommended Amplifier Power
100~500 Watt
Aluminium Front with Piano Black Body
615x300x450 (mm) / 24.2x11.8x17.7 (inch)
Speaker Dimensions (HxWxD)
420x250x420 (mm) / 16.5x9.8x16.5 (inch)
Horn Loaded Neodymium Ribbon Tweeter