P100x Wireless Desktop Speaker
Introducing the AIRPULSE P100x multi-driver wireless desktop speaker system. This present iteration of an old school FM radio packs multiple drivers into the system, including a pair of patented custom-shaped tweeters, and one proprietary 4.5 inch long-throw mid-woofer with Aluminum diaphragm. With Qualcomm Bluetooth 5.1 audio receiver and high-end digital power amplifier platform added, all components are finetuned to work together seamlessly, while housed in a stunning walnut veneer finish.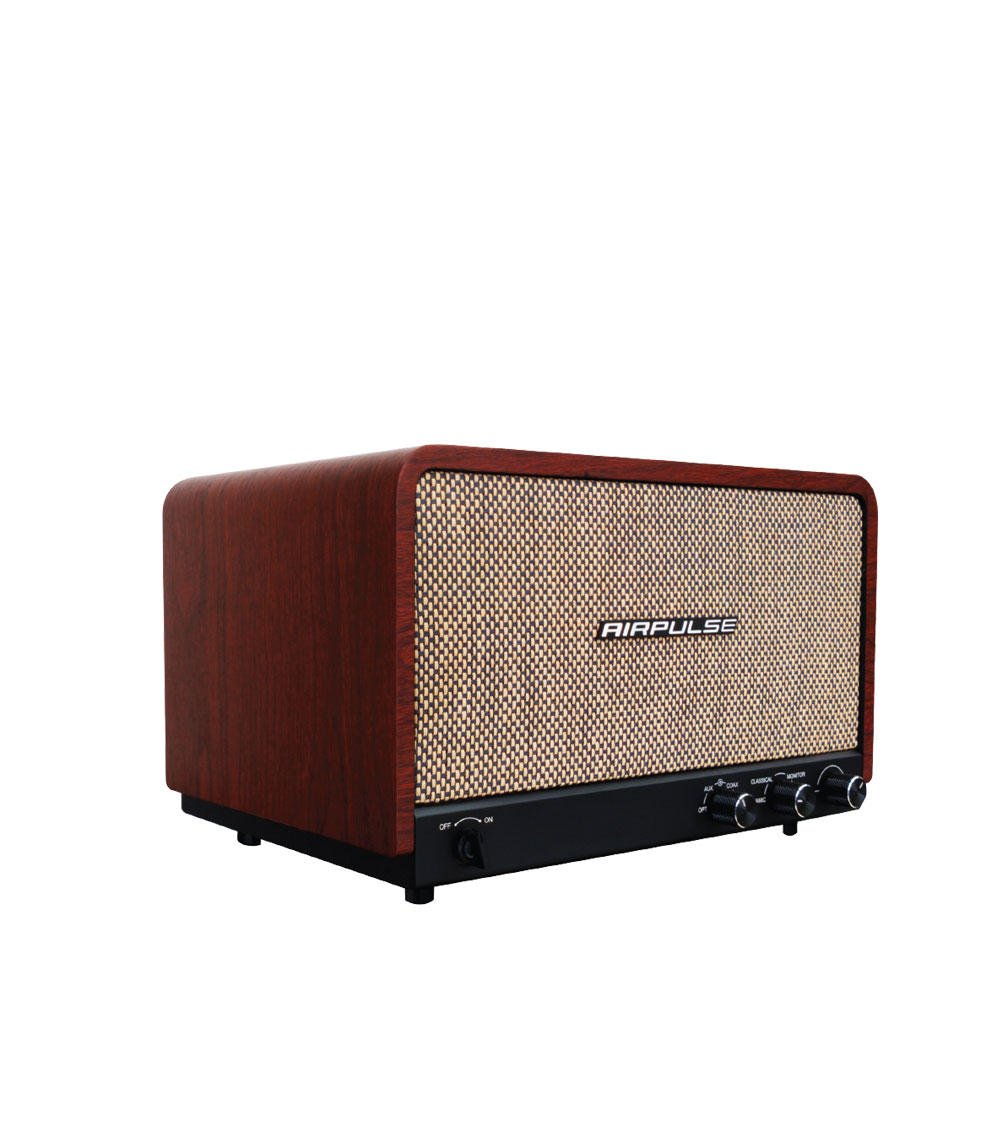 Exquisite design details and high-quality audio components make this a one-of-a-kind home audio system made to stand out. Its all-in-one acoustic design allows unrestricted positioning. The Patented Custom Tweeters, designed by renowned speaker designer and sound engineer, Phil Jones features a far smoother frequency response, and can out-perform any normal dome tweeter. Form factor in the oval-shaped diaphragm brings in special acoustic characteristics which helps dispersion of high frequencies more efficiently. One prominent feature the Patented Custom Tweeters bring about is the minimum impact on speaker positioning. You can walk around while still experiencing the same sound effects. The proprietary 4.5-inch long-throw mid-woofer with aluminum diaphragm, effectively controls sound colorization caused by diaphragm partitioning, which greatly reduces speaker coloration, and it can "dive down" deeply. The use of passive radiators not only enhances low frequencies but also eliminates the possible wind noise caused by the bass reflex port, to maintain distinctive pure and natural tonal characteristics, a signature sound from Phil Jones.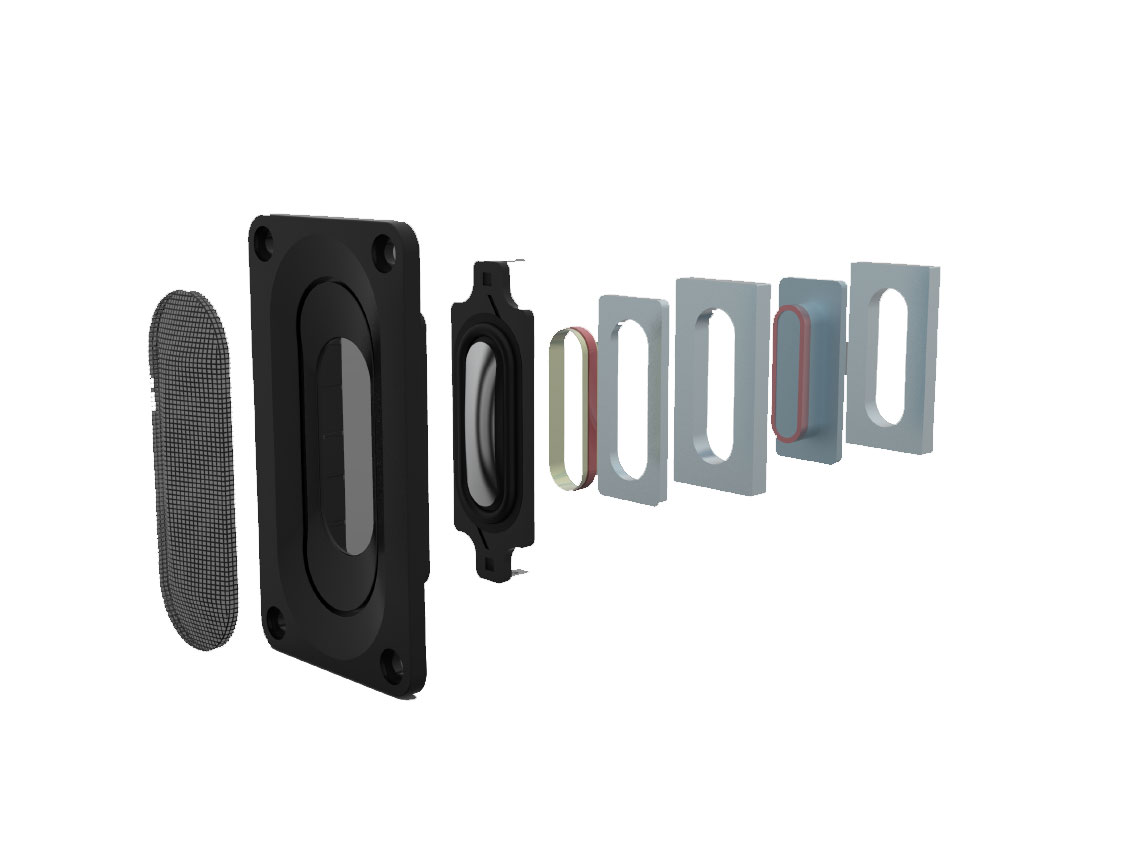 Patented Custom Tweeters
The patented AIRPULSE Patented Custom Tweeters has a most unique sound and this is due to its shape. The downside is it takes a huge degree of manufacturing know-how (like AIRPULSE) to make this. Nearly all loudspeakers have round coils with round magnets. In manufacturing, making round things is a lot easier than any other shape. For example, you cannot drill a square hole.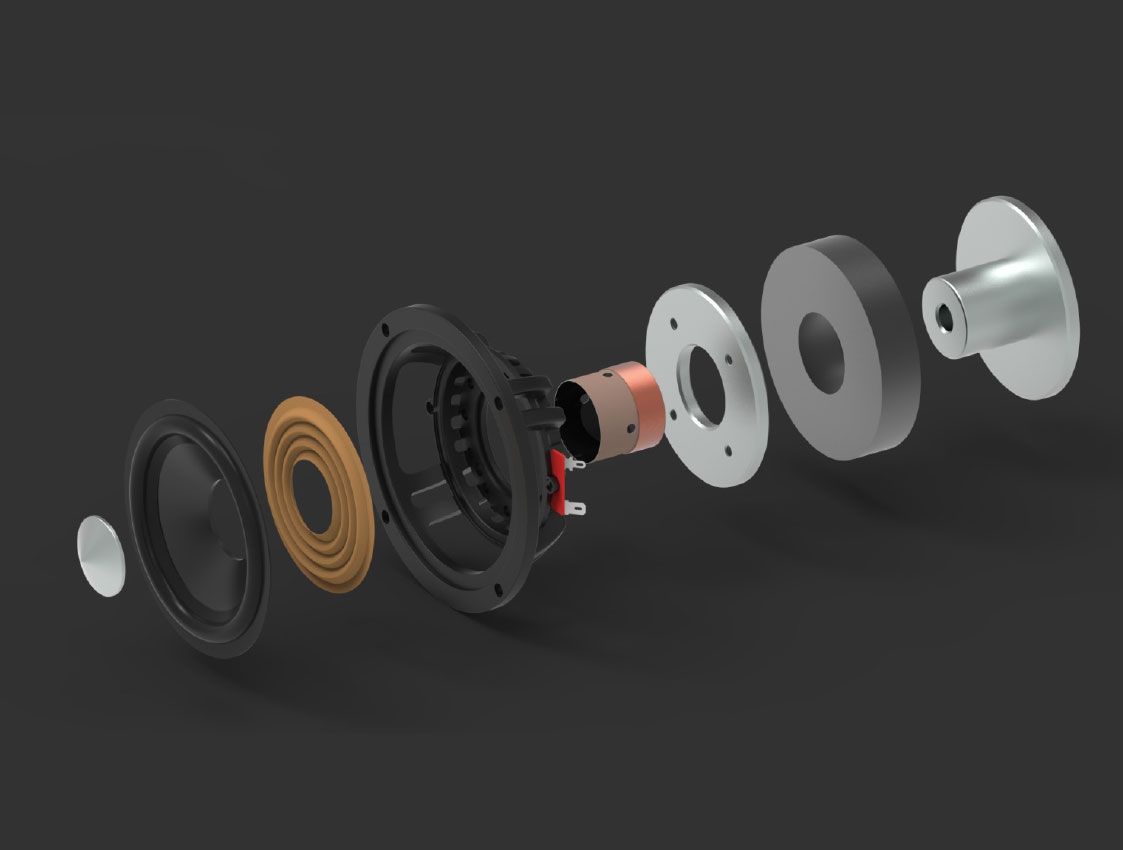 Aluminum Diaphragm with Long-Throw Mid-Woofer
The Mid-woofer is a 4.5 inch unit with a hard anodized aluminum alloy cone suspended in a heavy, ultra rigid cast magnesium alloy frame. The Proprietary Aluminum Alloy Cone (PAAC) of the mid-woofer was designed from painstaking analysis of many types of cone geometry and materials using a Klippel Laser Doppler Interferometer.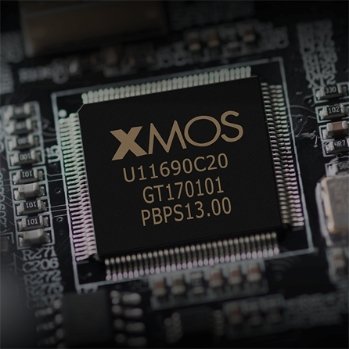 Ultra-Low Distortion Digital Amplification
P100x features two pieces of TAS5805M Class D amplifier from Texas Instruments. One of the amplifiers is connected in BTL mode to drive the two Patented Custom Tweeters, the other one is connected in PBTL to drive the woofer. TAS5805M is among Texas Instruments' new line of close-loop Class D amplifiers, featuring a digital input with up to 96KHz sample rate support, and maximum 60W output power in PBTL mode. Its 768KHz output PWM carrier frequency is ideal for rendering high resolution sound and driving high sensitivity drivers like the custom shaped tweeters Analog front end of P100X is TI's top-of-line ADC chip PCM1802 and is configured to run with 96KHz sample rate to provide up to 40KHz frequency response, which guarantees no loss of signal when into P100X' digital system.
Other Features

Supports Input Sample Rate up to 192 KHz

Aluminium Diaphragm with Long-Throw Mid Woofer

Internal Wiring by TRANSPARENT

Cabinet constructed by high strength MDF for super sound quality

Qualcomm's Bluetooth V5.0 chipset QCC3031

2x 384 KHz Traditional Class-D amplifier
Specifications
4.5inch Aluminium diaphragm with Long-Throw Mid-Woofer
Digtal Amplifier With Xmos Processor
Sample Rate Input Sensitivity
LINE in: 400350mV, Bluetooth: 450350mFFs.