At a penny shy of £1000 the Airpulse A300 are an active loudspeaker with onboard amps and DAC. Alan McIntosh puts them through their paces.
My first real close up listening introduction to active speakers was in my home studio some 10 years ago with my KRK studio monitors and my experience was that while you get to take a traditional amplifier out of the chain, actives have a definite signature sound, so when I was offered the chance to review the Airpulse A300's I was keen to see how things had moved on and what an up-to-date fully class D intergraded Hi–Res active speaker could deliver, especially one carrying a badge saying they had the signature sound of renowned studio engineer and monitor designer Phil Jones.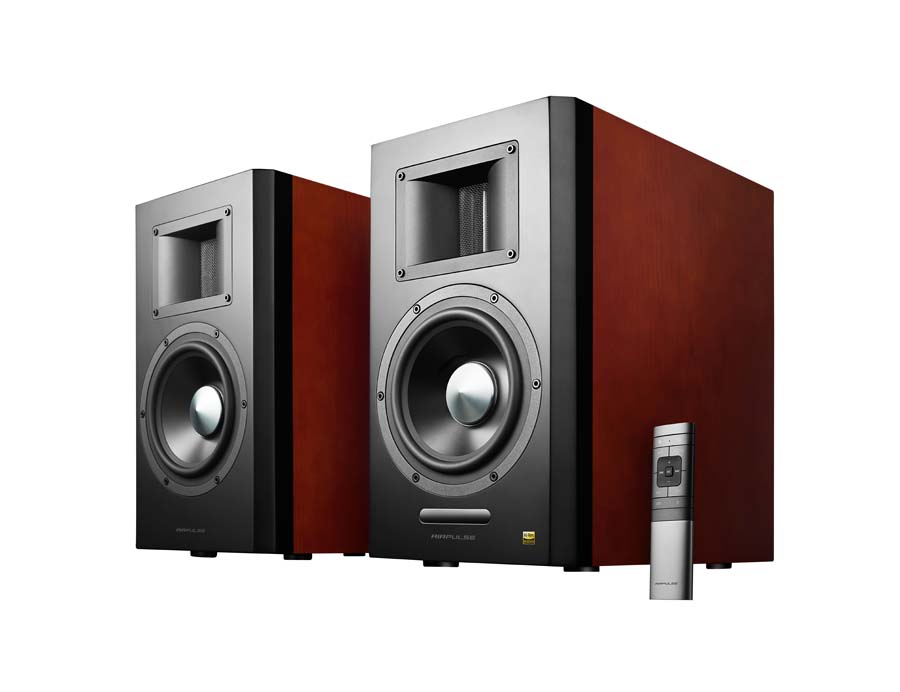 CONSTRUCTION
The A300's come in at a not unsubstantial 24kg a pair so careful when unpacking! Each cabinet measures 225 x 385 x 340mm putting them at the very upper edge of what you could call bookshelf, pretty large even for stand mounts. With a 25mm MDF construction finished in cherry wood veneer they have a certain retro presence. Imposing to the eye they carry that now well recognised Hi-Res Audiobadge, hinting at what's going on under the hood. A smoked plastic strip offers LED indication of the input source and visual feedback when changing volume. Internally the construction employs 36mm thick acoustic material to reduce sound colouration as far as possible and an oval rear port.

Combining a horn loaded ribbon tweeter design inherited from the flagship 7001, and a substantial 6.5"hard anodised cone Mid-woofer suspended in a super-rigid cast magnesium alloy frame aims to improve initial sound reproduction and dissipate heat more effectively than other designs, which Airpulse feel all adds up to a better listening experience. Internal wiring is the Transparent brand from the US. The A300's are rated at 70w for Mid/Low and 10W for Tweeter output.
The tweeter is a fine aluminium ribbon diaphragm housed in a horn-shaped cavity designed to reduce reflections and improve staging and incorporates some strong engineering including structural analysis by Klippel Laser-Doppler Interferometer leading to a selection of materials including a high gauss Neodymium magnet and a 50mm diameter edge-wound copper clad aluminum ribbon voice coil. These together are designed to gain maximum linear excursion and control while reducing the weight of the driver, allowing for very fast transient response as well as reduction of distortion.
As an active design there is an internal amplifier built on a triplet setup of TAS5754 Class-D amplifier modules from Texas Instrument all built around a powerful XMOS XU216 processor. Uncommonly this Class -D combines high input sample rate support (192Khz) and high output PWM carrier frequency- a stonking 768Khz twice that of many which make it a superb partner to drive that highly sensitive ribbon tweeter and means signals remain at hi-resolution throughout processing. Together they reduce noise floor and distortion say Airpulse.
Each mid-low channel is driven by one TAS5754 connected in parallel bridge mode. The third TAS5754 is connected in bridge mode for left and right channel ribbon tweeters.
Inputs options are a combination of analogue balanced and RCA) and 3 digital – SPDIF coaxial, Optical and USB2.0 all handling up to 24bit/192Mhz tracks – allowing it to carry the coveted Hi-Res credentials. Bluetooth (at Apt-X quality) are also on offer.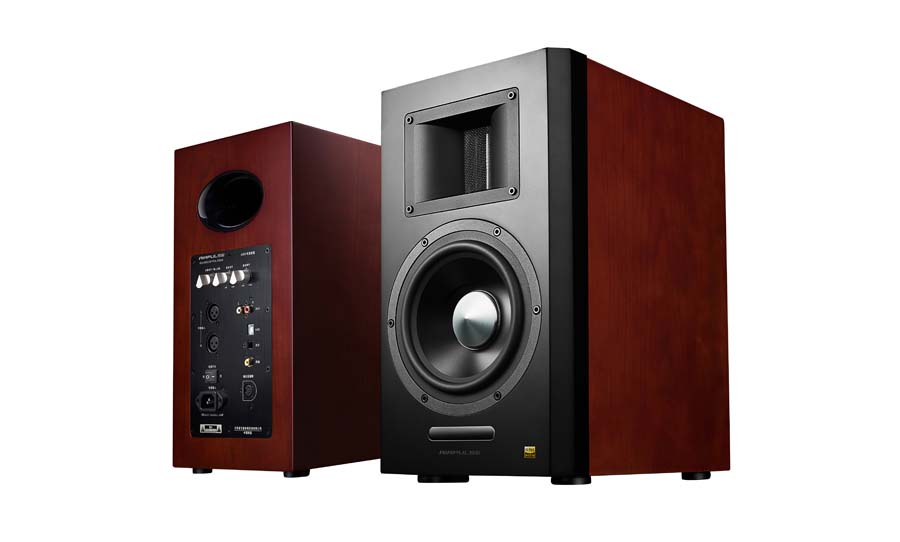 Basic DSP is included via a High and Low-frequency rotary adjustment of +or- 3db (harking back to the studio monitoring stables), as is a master volume control. Volume can also be controlled by remote.
Included is a simple, but fairly stylish silver and black plastic wireless remote, a 3m "umbilical cable" to allow power and signal to run between the powered "master" speaker and its "slave ", Optical cable, USB 2.0 A/B cable, 3.5mm to twin RCA adaptor, 2m RCA and 2m standard mains cable making a true "just add source" solution. Airpulse recommends the A300's be paired with their ST300 stands which are finished to complement the speakers.
SOUND QUALITY
Sources were Vinyl, Digital, (including A/B with an Audiolab MDAC+ for comparison to the A300's onboard DAC), Bluetooth, UDP/Blue ray player & simple SkyQ box to test the home theatre aspects.
Vinyl first and Melody Gardot's wonderful Live in Europe LP with its mix of breathy vocals, detailed acoustics and complex timings in parts. After slightly lowering to 600mm stands the initially bloomy bass fell into line and the A300's conveyed a pretty strong sense of timing especially in the mid's and highs as well as a level of detail I hadn't expected. The depth of stage couldn't match my Michell Alecto's but the live nature of the performance was allowed to breathe and I found myself enjoying Gardot's wonderful piece immensely.
Similarly, with the fast-paced demands of Kenny Drew's Undercurrent, the ribbon tweeter and rigid cone design on offer kept pace, again maybe a little too full in the bass but not slushy and with Hubbard's trumpet sounding vibrant and alive as ever. (Internal) Amplifier wise not reaching the detail as say the Audiolab6000A in the lows and mid's, but very listenable and slightly warmer throughout.
Testing the DAC input I streamed Deadmau5's Polyphobia from the Auralic G1 via USB to the A300's rear connection with no fuss. With its beast of a bassline and aggressive synths, it can be a real test for a system but the A300 is at home in this realm. Thumping, liquid and authoritative that 6.5" cone taking it all in its stride while the high tinkling breaks and soul lifting synth-lines were no issue for the horn tweeter. I haven't head bobbed this much for quite a while!
With big warm bass line clearly the play space of these speakers I slid into Kyle Dixons (of Stranger Things fame) – A Tasty Sandwich to see how well the bass resolution could be contained and sure enough the nostalgic synthwave beats held that bubble sound that I crave and is so elusive at times, powerful, thumping but held in check well by the A300's.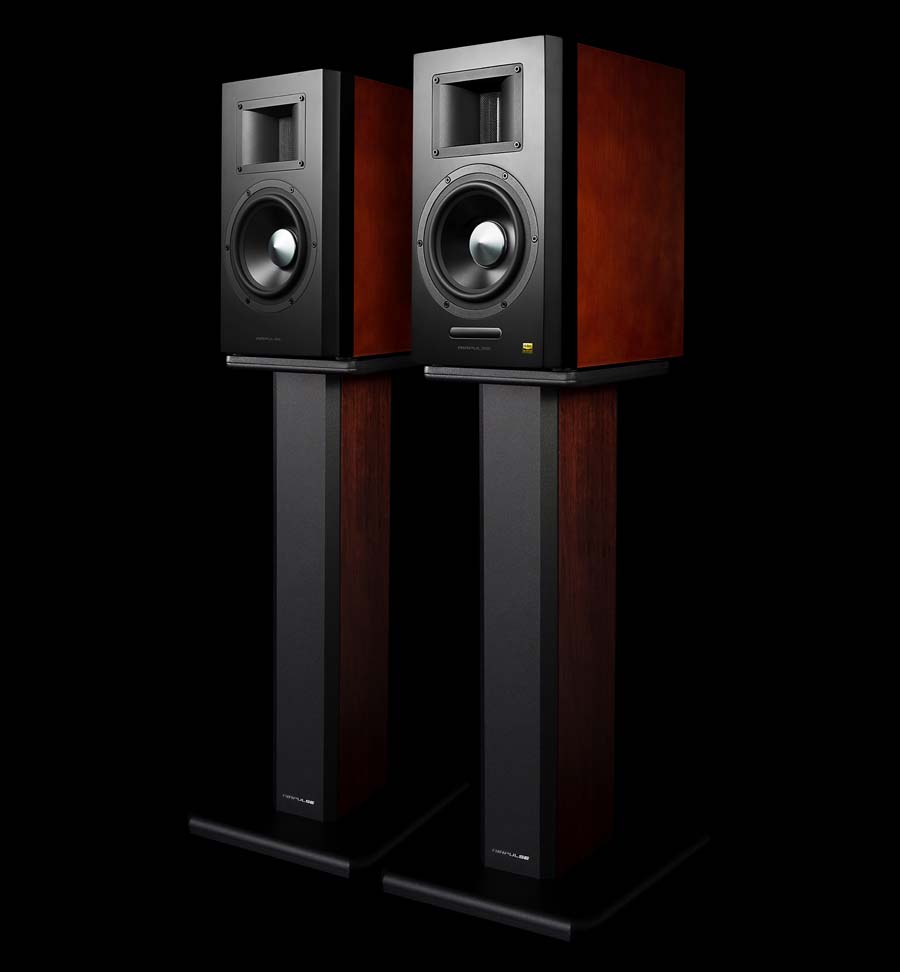 Comparison of placing the MDAC+ into the digital chain did show up a slight loss of air and that crystalline resolution, with slightly less resolve and avidity from the Airpulse's onboard DAC but then this is a full solution under a grand vs. a standalone DAC and streaming + amplifier combination at many times that. Bluetooth connected without fuss and performed well, not overly compressed the APT-X bringing out the best of what can be a very limiting connection.
After a few days of traditional listening, I decided to try the A300's out as a 2 channel home theatre setup running off my Sony BDP S72000 via an Ecosse Producer coaxial connection. Bladerunner 2049 Blueray was next, many will know its Hans Zimmer soundtrack offers deep explosive crashes and wrenching effects, sharp, almost pained synth stabs and a level of musical detail and breadth like few others. The film itself offers detailed, subtle background sounds as well as the on-stage action. While of course not able to match say a dedicated Sub these 40hz to 40Khz 90dB sensitive speakers offered a superb stab at the recreation of the experience I had in the cinema. It didn't feel like watching the film for the now 9th time it was so captivating aurally – and occasionally positively caught me off guard! After thoroughly enjoying Jean Michel Jarre's Oxygen in your living room" on DVD and (via SkyQ+ Optical cable) the long-awaited Bohemian Rhapsody movie I feel the Airpulse makes a great super cost effective 2 channel theatre option.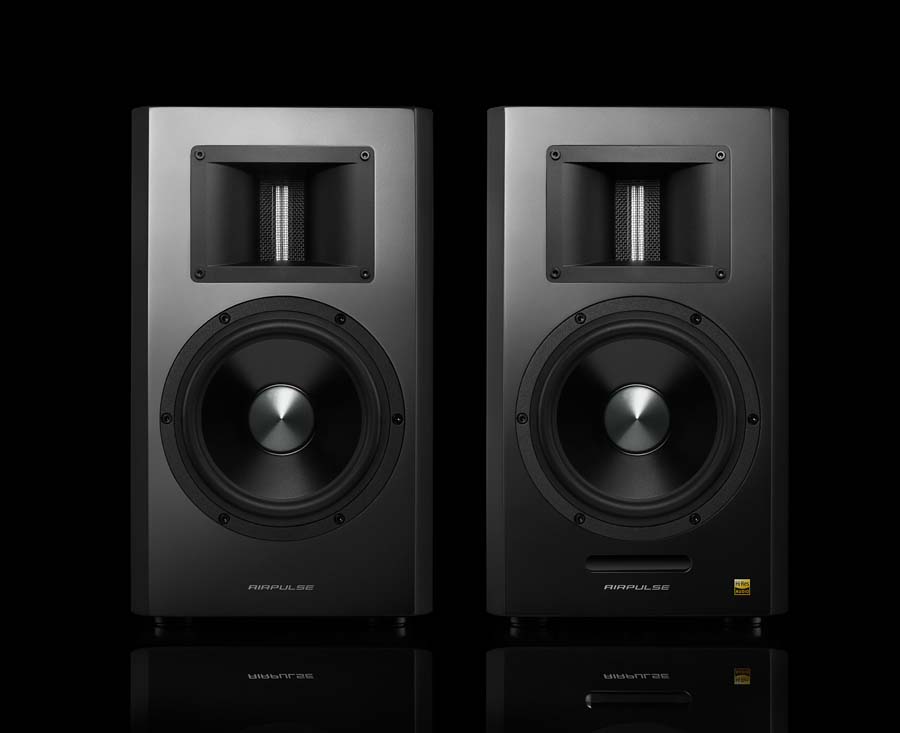 CONCLUSION
For me in a 2 channel home cinema situation the A300 are great, as a "just add source", low footprint solution for laptop streaming, gaming, CD or vinyl lovers (as long as you have a phono stage) they make a good proposition, packing a lot under the hood, for not a lot of investment, great fun to listen to and delivering oodles of bass and surprisingly good detail in the highs. Gives some ground to traditional, costly, single component HiFi setups on staging and resolution. Easy to set up, strong aesthetics. Nice to have all the cables and accessories included.
AT A GLANCE
Build Quality: Solid, expensive looking, quality components and well-engineered tweeter and cone design. Strong, well-finished cabinet. Inputs easy to access and well laid out. Simple but adequate remote. Feet spacing can be a little tricky for 3rd party stands.
Sound Quality: Well at home with electronic, bass-driven music or big movie soundtracks , impressed overall across the range for its price point, detailed and smooth where it needs to be, decent timing, pair and position wisely to get the most from the bass response. Use rear DSP for micro adjustments to derive the maximum.
Value For Money: Testing an active system creates a bit of a quandary – it's a combination of speaker, amplifier, DAC and in this case DSP so has to be viewed as a combination. The question I ask myself with a system like this coming in under a grand is where the balance of investment has gone.
At a current RRP of basically a grand, if seeking a new system or to replace a multi-component system this is serious bang for your buck – for me Airpulse have invested smartly in a very well made speaker and leveraged good, low cost, well performing Class-D and DAC technology to make a great value for money offering. Accessories a very nice touch.
Pros : Overall delivery especially of bass, handling of varied styles, resolution even with dynamic pieces, design and looks. Input options, all in one design. Accessories provided.
Cons: Limited analogue inputs, can be a bit bass heavy
Price: £999.99
Alan McIntosh
Review Equipment: Modified Technics SL1210Mk3D (Origin Live Zephyr Tonearm, Timestep HS V linear PSU) , Denon DL103r pickup, Graham Slee Gram Amp 3 stage, Auralic G1 Streaming Transport (with/without AudioLab MDAC+), Chord Clearway(analogue) + Ecosse Producer(digital) interconnects , A300's supplied USB and Optical cable. Sony BDS7200, SkyQ+ for home theatre.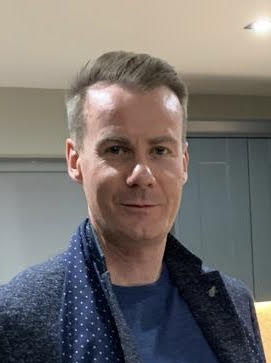 SPECIFICATIONS
Power Output: L/R(Treble):10W+10W, L/R(Woofer): 70W+70W
Frequency Range: 40Hz-40KHz
Signal-Noise Ratio : L/R:≥90dB(A)
Input Mode: AUX, Balance Input, USB, Optical, Coaxial, Bluetooth.
Input Sensitivity:
AUX:700±50mV,Balance:1150±50mV,USB:550±50mFFs,Optical:500±50mFFs
Coaxial:500±50mFFs, Bluetooth:500±50mFFs
Treble Trimmer: 4KHz Shelf Filter -6dB- +2.4dB
Bass Trimmer: 95Hz Shelf Filter -6dB~+6dB
Cabinet Size (WxHxD) 225 x 385 x 340mm
Net Weight: 24 Kg (53 lbs)